Topic: Adi 8 QS Sync issues at 192khz
Hi there!
I have the following working system: 2x Adi 8DS MK3 connected via AES/EBU to a HDSPe AES with Firmware Revision 205. I can record and play 16 channels @192khz it works.
Now I have bought a Adi 8 QS and exchanged one of the Adi MK3's with the Adi 8 QS. I set the Follow Clock (FC) in the settings to ON because I want it to receive the clock just like with the before-mentioned setting.
When I set the clock to 96khz it is in sync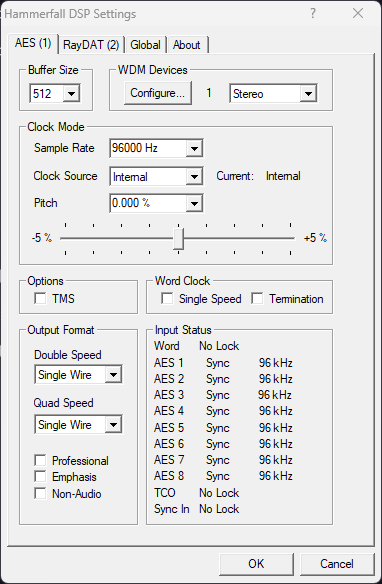 When I set the clock to 192khz the channels 5-8 where the Adi 8 QS sits, show No Lock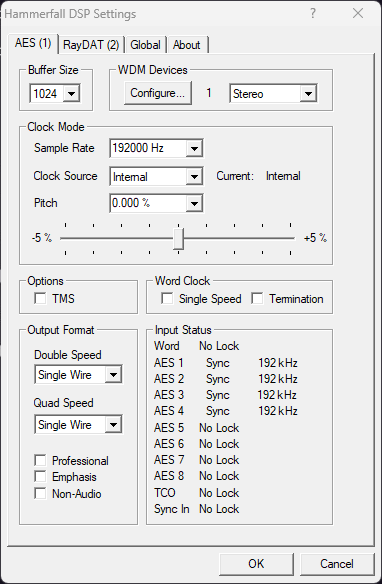 This is what the outputs of the Adi 8 QS look like when it is in No Lock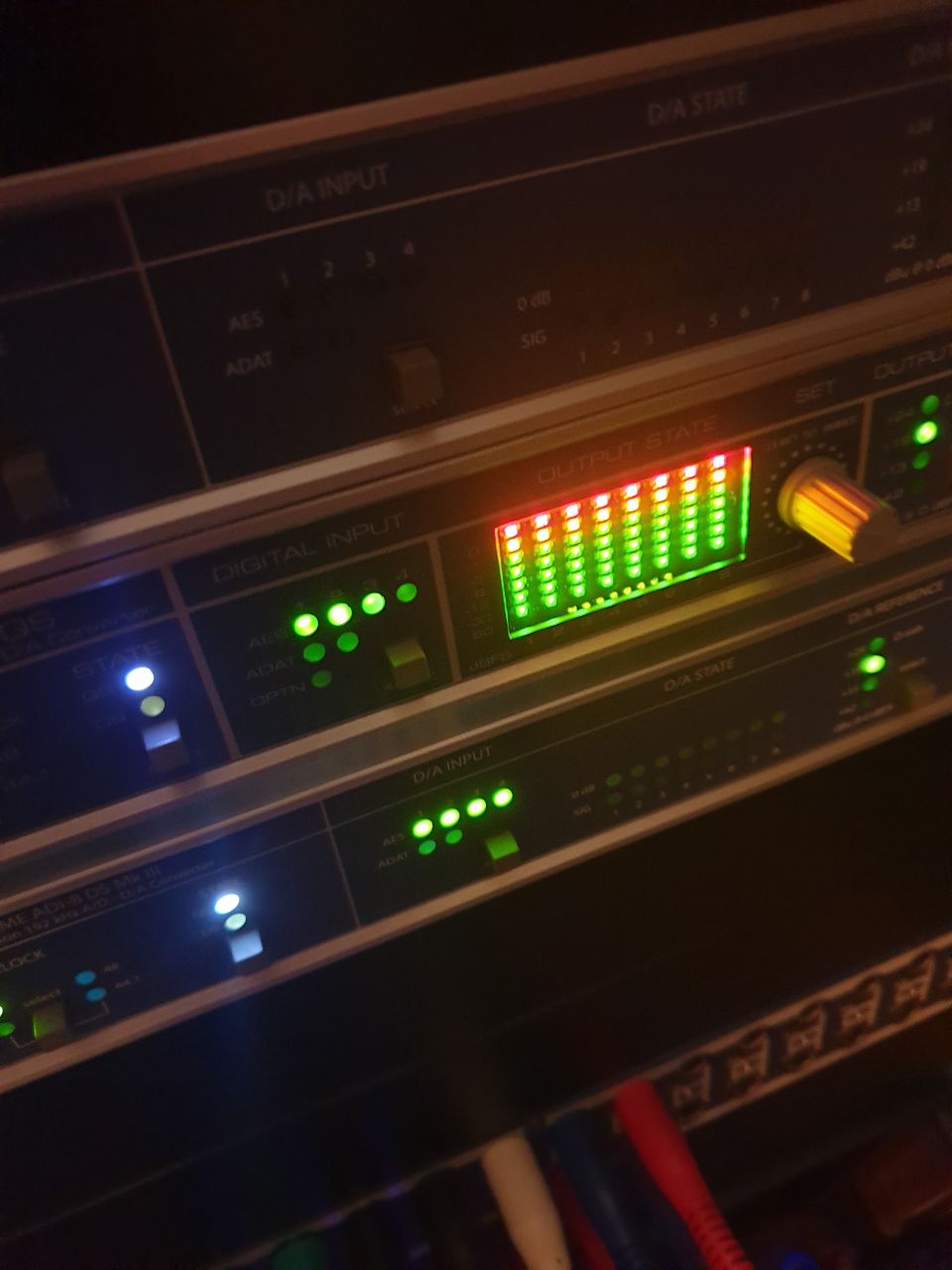 What am I doing wrong? Do I miss a setting? Is the unit broken?
I am thankful for every advice.
Chris