Topic: Feedback When Sending Audio Out of Logic Into Outboard Gear
Hi All,
I've been using the FF800 and I'm totally loving it; I think TotalMix is pretty great. I've taken the leap into mixing OTB and there is no going back for me now. To my ears it sounds much better and I like how the workflow feels as well.
However, I recently encountered a feedback problem when sending audio out of Logic into my outboard gear. I typically useTotalMix software for routing audio out instead of Logic?s I/O plugin. My patchbay is setup as follows:
RME 3 into Comp. out to EQ into RME 5
My Logic setup looks like this: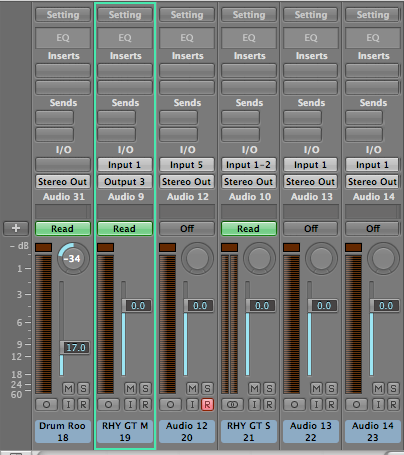 My TotalMix Software Looks like this: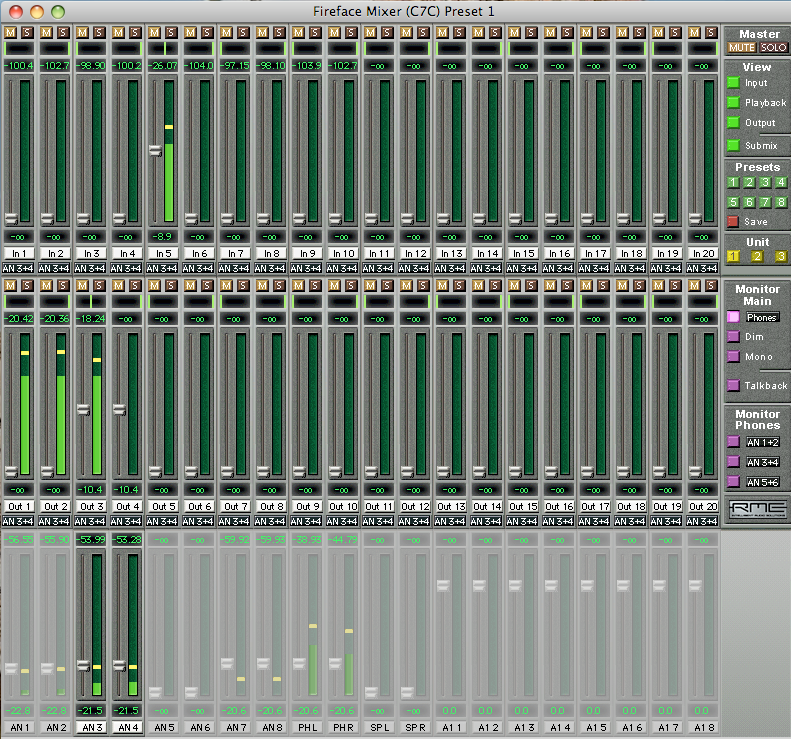 So far this has worked but recently when I adjust the hardware outputs to the comp. I get feedback; does anyone know what I'm doing wrong? Thanks in advance for taking the time to read this.